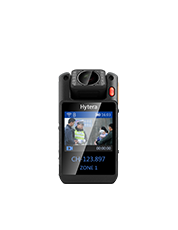 The VM780 body-worn camera is tailored to capture, store, and share video, audio, and image in the field. Integrating a body-worn camera with a remote speaker microphone, the VM780 allows you to live stream on-site video over 3G/LTE/WLAN networks, and make PTT calls.
  High Capacity Batter G4:I5

With the support of G4:I5 video compression and dual-stream, the VM788 can stream HD videos over low-bandwidth channels.
  216° HD Rotatable Camera
The lens of VM788 can be rotated vertically by 216°, which provides a wider angle of view to capture critical events and more wearing options.

  Live Video Streaming
The VM788 can transmit on-site video to the command center over 3G/LTE/WLAN networks in real-time, improving situational awareness and decision-making for the dispatchers.
  Be a PoC Radio
The VM788 serves as a two-way radio with the PoC application installed. Wherever 3G/LTE/WLAN networks are available, you can make a voice call at one press of the PTT key.

  Advanced-Data Encryption
The VM788 adopts the AES256 advanced encryption technology to protect all the captured evidence, including images, audio, and videos, in local storage or during transmission.